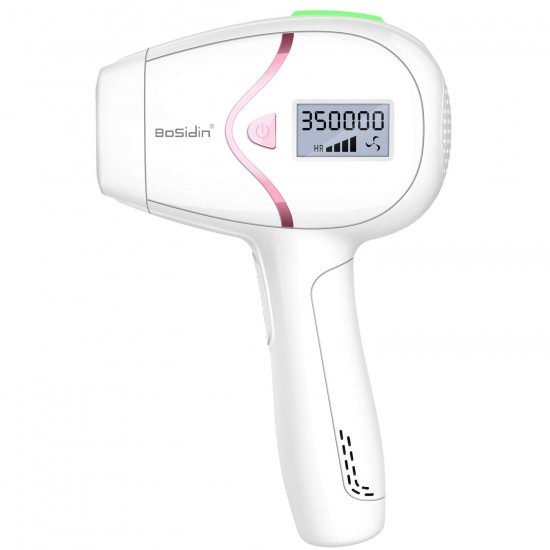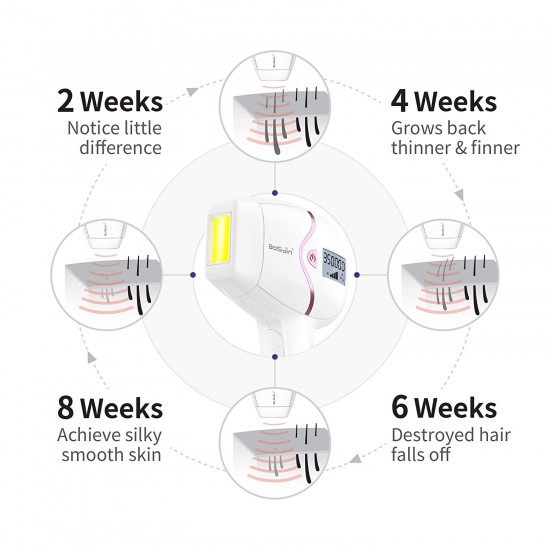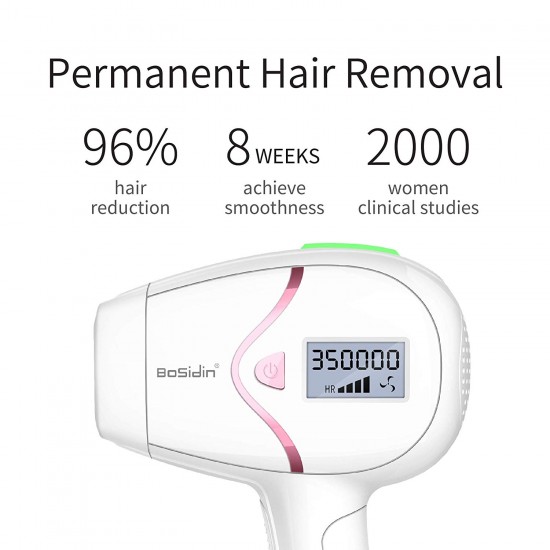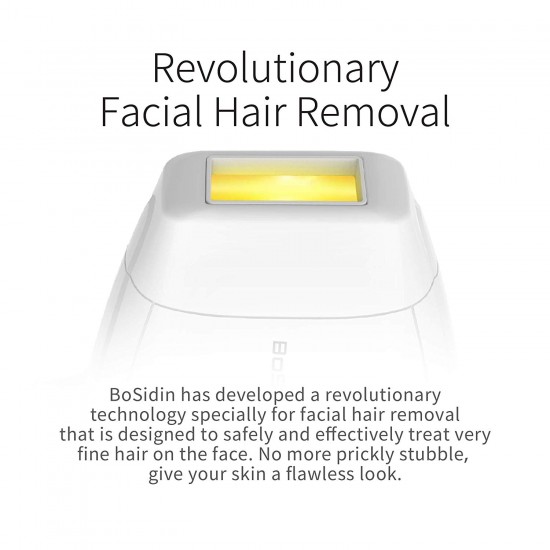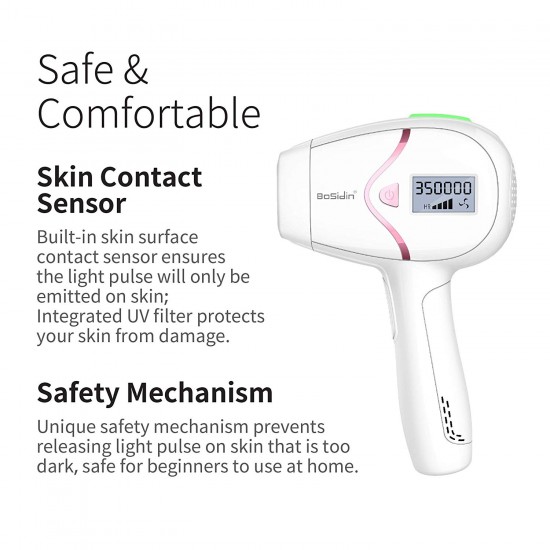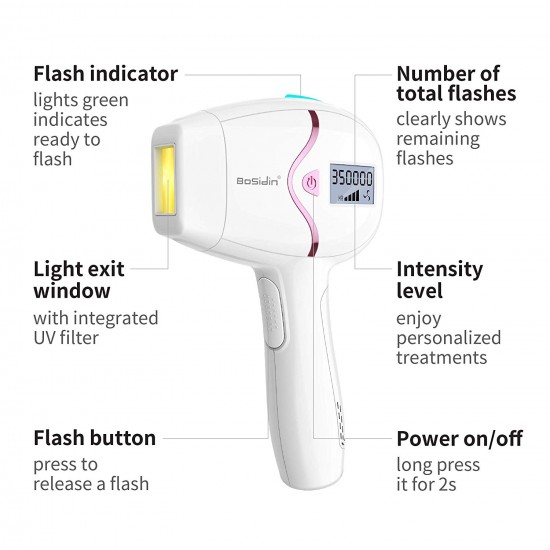 BoSidin Face & Body Permanent Hair Removal Device for Women & Men
Stock:

In Stock

Weight:

500.00g

Ship From:

Dubai

BoSidin
Clinically proven results show that up to 96% hair reduction realized after 3 treatments.
Derived from professional light technology, BoSidin IPL is clinically tested for safe and effective use at home.
Use with confidence to remove hair on face (upper lip, chin and sideburns) and body parts including legs, underarm, bikini area, belly and arms.
350,000 Flashes, the long-lasting cartridge provides up to 15 years of full body treatments.
Cheaper alternative to salon prices, and get long-lasting effects in the privacy and comfort of your own home.
Innovative Facial Hair Removal
Our face is where everyone looks first when they see us. And most of us want the world to see us without any facial hair. Facial hair is a prominent issue. BoSidin technology uses low-flux and short wavelength to provide greater energy absorption to facial hair follicles, making it ideal for light and thin facial hair. It has integrated purifying, rejuvenation and whitening, which can help you solve following embarrassment.
Makeup will stick to the facial hair, resulting in uneven makeup.
The facial hair may absorb sebum and dirt on the epidermis, which resutl in cloging pores, causing acne and rough skin.
Shaving produces the shortest lasting results, and the regrowth can make the hair shaft look thicker and darker, which lead to dark pores and dull skin.
Super Smooth Skin
BoSidin takes the 6th generation of Photorejuvenation as standard, penetrating three layers of light source and activating collagen layer by layer, and integrating anti-wrinkle, pale spot and skin tightening. It not only focus on facial hair removal but also is skilled in whole body hair. Supermodel-esque skin is yours for weeks.
Multi-Protection Ultra Safe
BoSidin uses a triple high-level UV filter system. It reduces harmful light from the emission source, filters and absorbs the energy to the largest extent when it is emitted, and completely blocks the harmful light before the energy reaches the skin. Multiple filtration greatly protect you from harmful light.
Medical-Grade Material
BoSidin selects high-end medical-grade material, and strictly controls every link of manufacturing process according to medical-grade level. It has Introduced ground-breaking Optimal Pulse Technology, which has gained professional support from dermatologists and medical experts. You will get a salon quality treatment in the privacy of your own home.