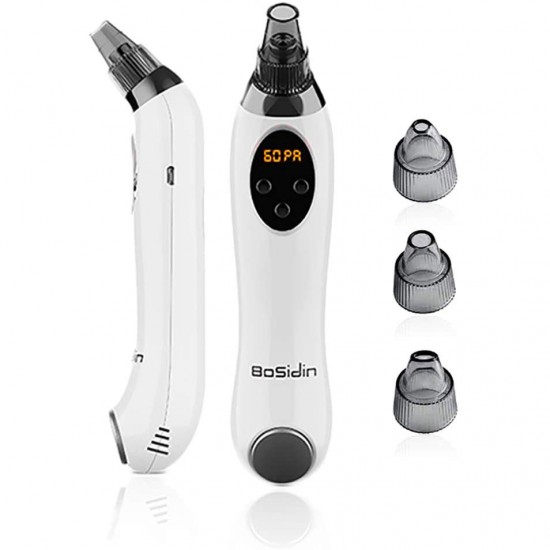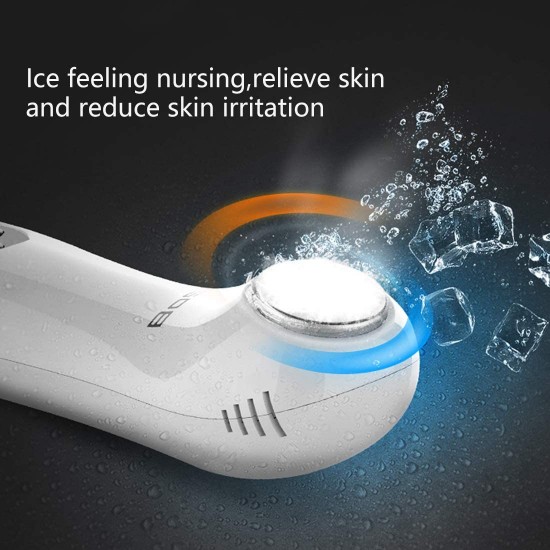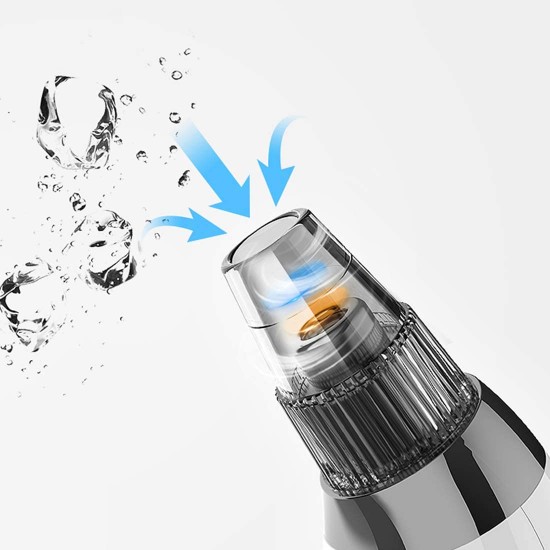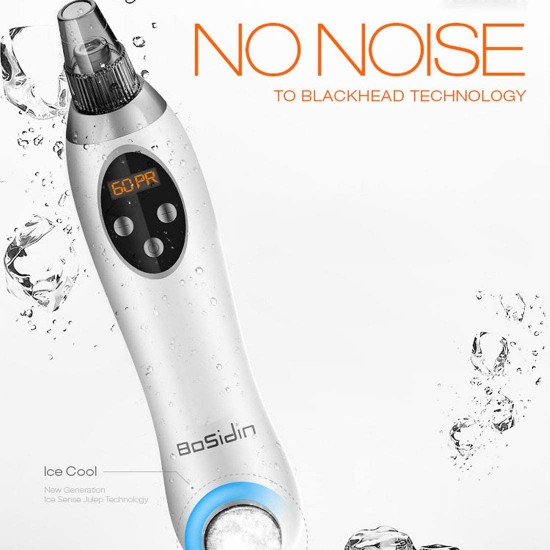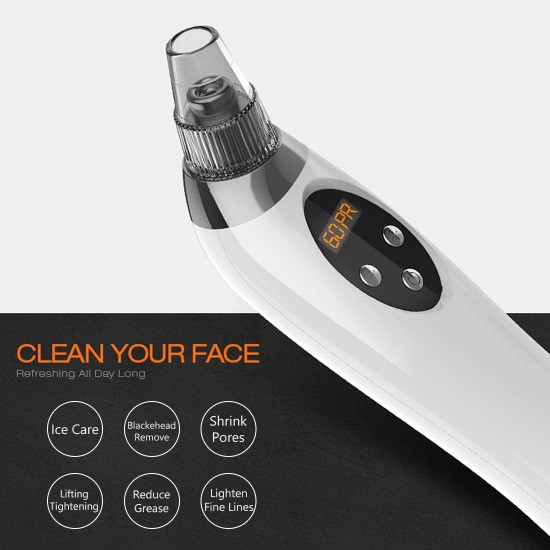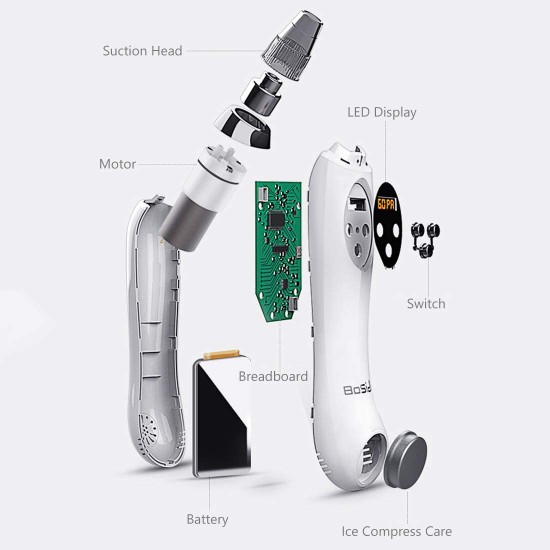 Hot






BoSidin Electric Blackhead Remover Facial Pore Cleaner with LED Display Pimple Extractor Tool Kit with Ice Cool Function
Stock:

In Stock

Weight:

300.00g

SKU:

BSD1121

Ship From:

Dubai

BoSidin
Advanced Ice Cool Technology: The newly-developed ice cool technology, it can eliminate skin irritation, relax the skin and replenish water and make the skin refreshed and comfortable, erase wrinkles, shrink pores, and tighten the skin.
Multi-Functions: Provides 3 removable probes to meet different needs; easily clean up the blackhead and acne, reduce fine lines, pulling V shape face and tighten the skin.
4 Suction Levels: This blackhead remover machine have 4 suction levels choose,Vacuum Suction Ultrasonic Vibration easy to achieve deep blackhead effect, strong suction, does not hurt the skin, solve the problem of skin pores make the skin transparent shine, compact and flexible.
USB Rechargeable: This vacuum blackhead cleaner supports USB charging, you can put it in your handbag or suitcase and take it anywhere. Built-in 1200mAh lithium battery which only needs to be charged for 2 hours and can last over 150 minutes.
Features:
1. 3 replaceable suction heads, 4 adjustable gears, you can select proper mode according to your different demands.
2. Deeply clean skin, keep you away from coarse pore, rough skin, dark skin, exfoliates dead skin, blackhead and pores of skin, dirt nose. Firm and Improve skin elasticity.
3. According to working principle of "Vacuum Suction Lifting V Face Technology", lifting and massage the skin, enhance skin permeability, allowing the beauty liquid to penetrate deeper into skin tissue, thereby improving the moisture of skin and making skin more bright and shiny.
4. Enhance the skin protection ability, avoid dirt and free radical damage to skin, keep the skin firm and elastic.
5. According to the principle of thermal expansion and contraction, cold compress can not only shrink the pores immediately, but also cause the temperature of skin surface to drop rapidly.
6. Effectively suppress oil phenomenon, thereby achieving the best tightening effect, which can quickly tighten and firm the skin, increased skin elasticity and radiance.
7. USB charging, which is convenient, safe and easy to charge.
Usage & Function:
1. Big Round Hole Head: Can be used to suck out blackheads and shape V face. Need to slowly move back on skin, do not staying in one place all the time.
2. Small Round Hole Head: Weakness suction, can be used to remove blackheads for allergic skin.
3. Oval Head: Can be used to remove wrinkle, promote blood circulation and increase skin elasticity.
4. Ice Compress: It is used to shrink pores and tighten skin, locking up the moisture and enhancing the elasticity of skin. Used in face and forehead, or other key points, like nose.
Package Included:
1x Blackhead Cleanser
1x Big Round Hole Head
1x Small Round Hole Head
1x Oval Hole Head
1x USB Cord
1x User Manual