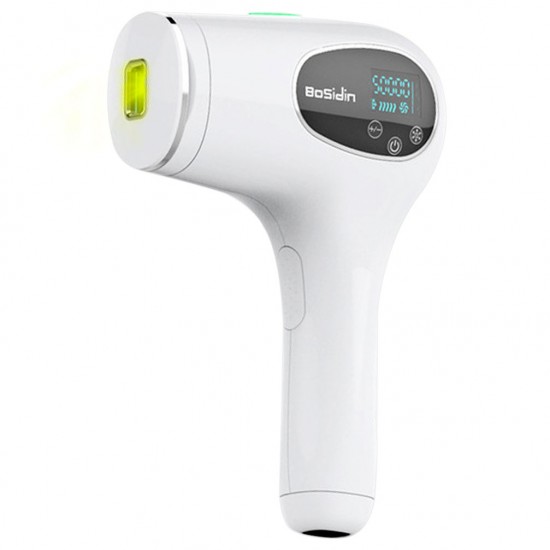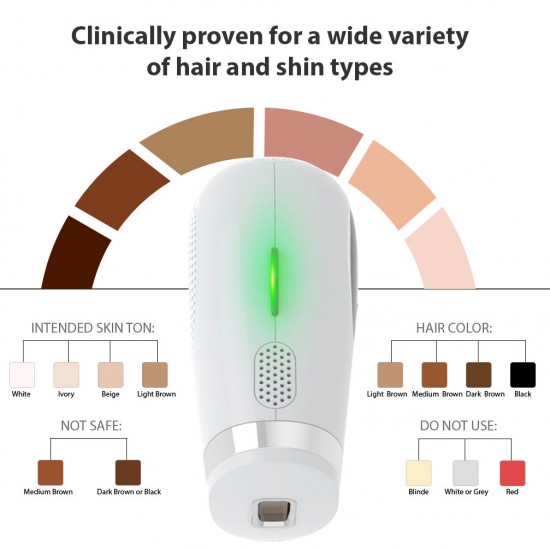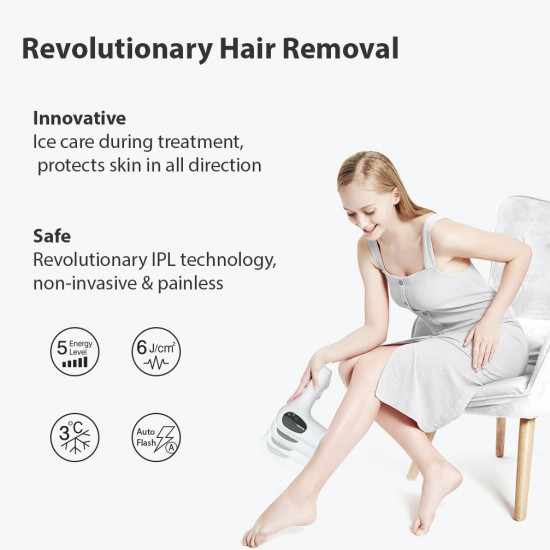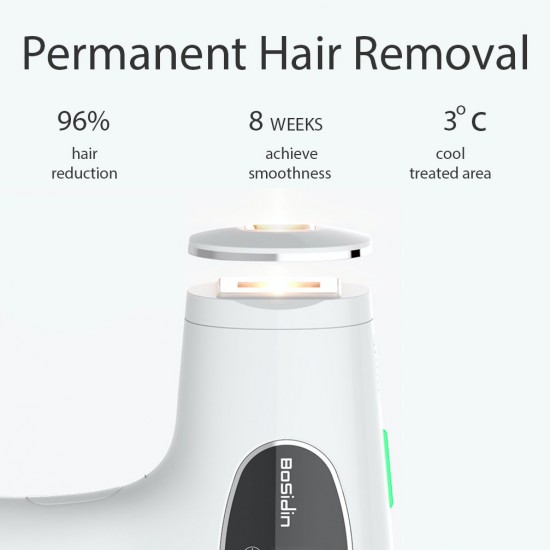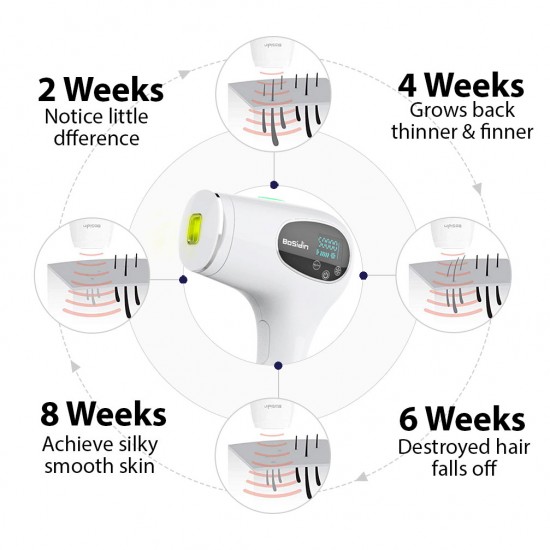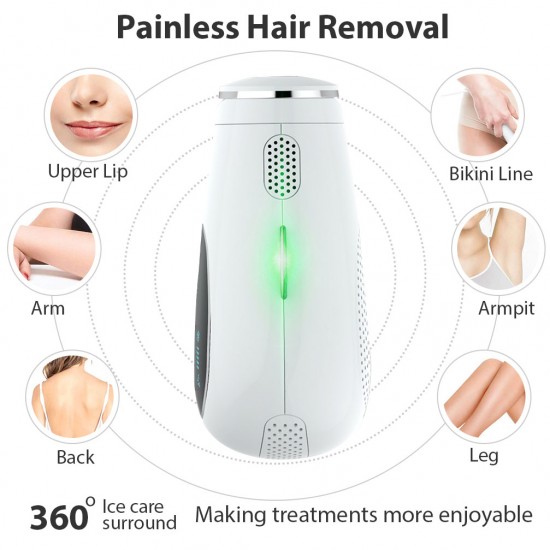 BoSidin Facial & Body Painless Permanent Hair Removal for Women & Men
Stock:

In Stock

Weight:

500.00g

SKU:

D1171

Ship From:

Dubai

BoSidin
Using ground-breaking OPT which delivers professional results; Clinically tested results show that up to 96% hair reduction realized just after 3 treatments.
500,000 flashes provides the equivalent of full body treatments for up to 20 years; Safe for use on face and body, including uppers, chins, arms, armpits, legs and bikini line area.
Five adjustable light energy settings to ensure gentle but effective treatment; You can adjust the level according to the skin area and hair growth.
Please note that it's not chargeable, and should keep plug in during treatment; After plug it to the power socket, kindly please press the power button (in the middle of the 3 buttons that below the display screen) for 3s to turn it on.
All of our products are under severe inspection before shipping to Amazon warehouse, and there is a plastic film wrapped outside the product packaging box, if what you received is not like this, kindly please contact our customer service directly, we'll deal it for you immediately.
The Ultimate Customization
BoSidin is the internationally-acclaimed, global authority in professional beauty equipment for home use, and backed by a team of skilled scientists, engineers and professional dermatologists. It has received international recognition for at home, professional grade hair removal and skin beauty devices.
Optimal Pulse Technology was pioneered by BoSidin, it has the advantages of both laser and IPL which promises silky smooth skin and effective hair removal.
Adopts Multi-frequency of NC Optimal Pulse Technology, which continuously accumulates heat in hair follicle and strongly inhibit hair regrowth.
Innovative Dynamic Cooling Technology, experience ice-cold feeling and zero-pain hair removal.
Super Constant Energy that averages outgoing equalizing energy. Remove hair evenly for every inch.
Dynamic Cooling System
Dynamic Cooling Technology provides you ultra fast cool feeling. 5℃ cooling protective layer is formed on the skin surface during treatment, which promises gentle and effective even on the most sensitive areas of the body.
360° Surround Cooling Technology
360° Surround Cooling Technology that equipped with a cutting-edge surround ice panel. Cool treatment area rapidly, which can shrink your pores and give you advanced skin care.