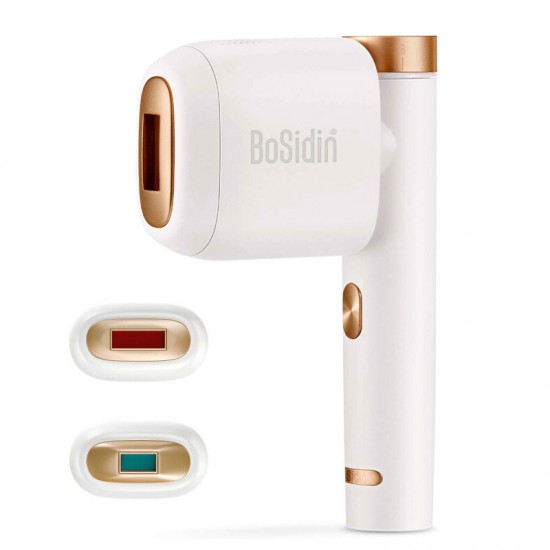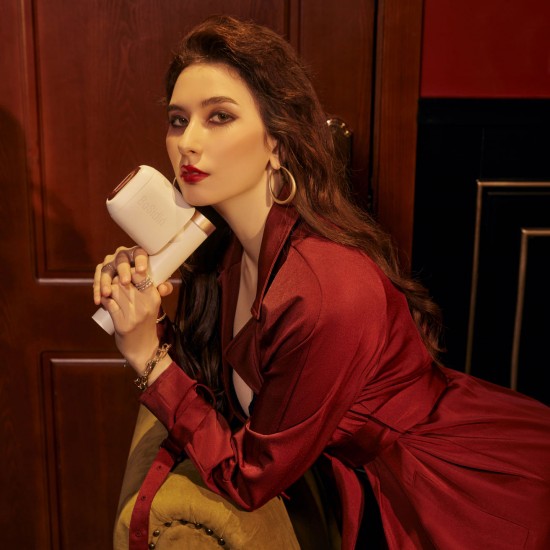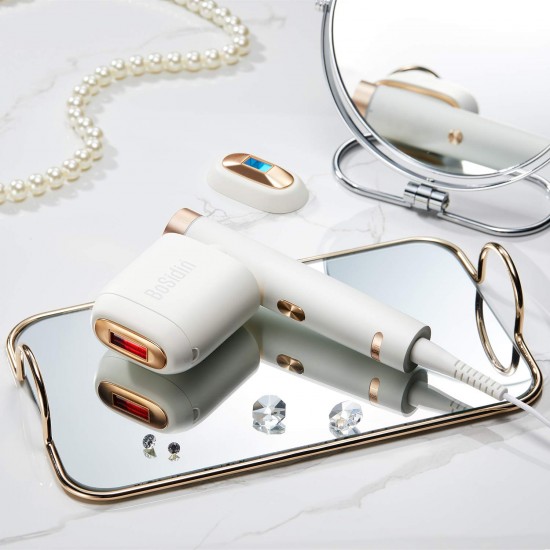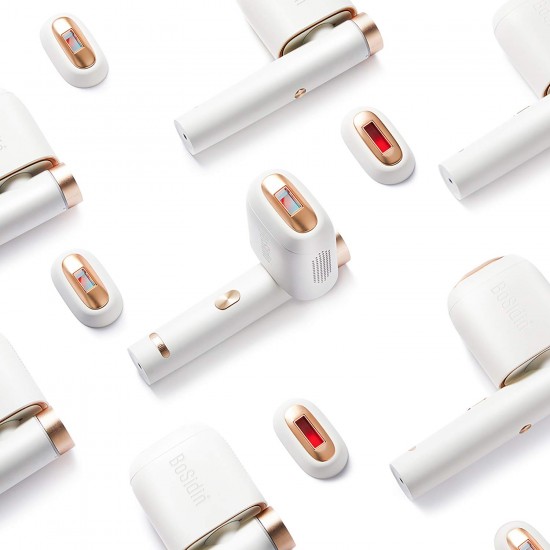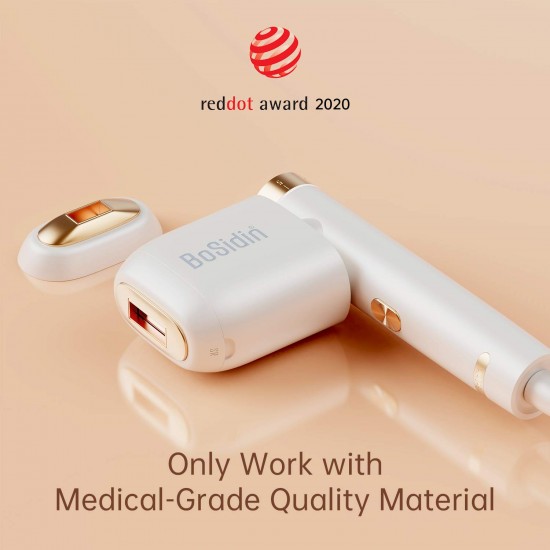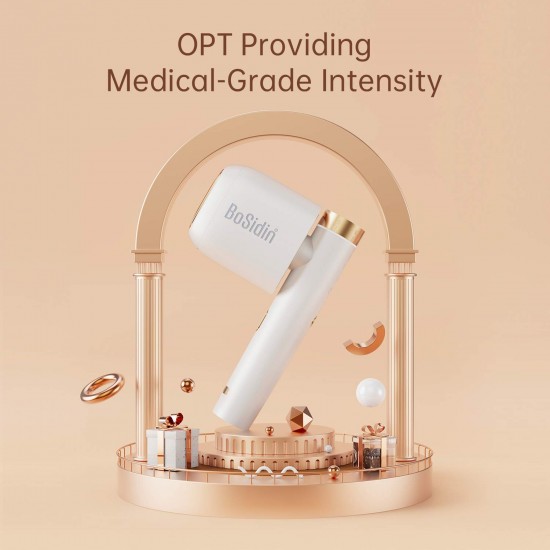 BoSidin Permanent Hair Removal System
Stock:

In Stock

Weight:

1.80kg

SKU:

D1178W

Ship From:

Dubai

BoSidin
6 Smart modes give you accurate treatment; You will get a salon quality treatment in the privacy of your own home.
180° Rotable head makes treatment more flexible and easier.
Enjoy up to 96% hair reduction realized just after 3 treatments.
Use with confidence to remove hair on the face (upper lip, chin) and body parts including legs, underarms, bikini area, belly and arms.
5 Adjustable light energy settings to ensure gentle but effective treatment; You can adjust the level according to the skin area and hair growth.
Combining Hair Removal + Skin Rejuvenation
With BoSidin, you can say goodbye to facial hair, body hair, and even skin issues. The BoSidin at-home hair removal system not only effectively removes hair in only three weeks, it also works to improve your skin. BoSidin's system combines optimal pulse technology (OPT), frequently used in cosmetics centers, with its medical-grade continuous pulse process and red light rejuvenation to give you a professional and effective product.
Face: Eliminates facial hair without leaving any roots or dark spots, optimized for both women and men.
Underarms: Steady pulses of low-energy light cause heat and energy to accumulate, disabling the hair follicle.
Arms: High-energy pulses penetrate deeply, striking at the root for smoother skin that lasts longer.
Legs: Puts hair follicles into a permanent state of dormancy, breaking the cycle of hair regrowth.
Bikini Line: Successfully eliminates the coarse, stiff, and deep-rooted hair in this sensitive area.
Skin Rejuvenation (SR): Improves elasticity and restores collagen production, creating a healthier and clearer complexion.
Fully-adjustable Energy Output
BoSidin's hair removal treatment includes a fully-adjustable energy output knob that allows you to choose the perfect energy level for each treatment area. Even those with the most sensitive skin will fall in love with this targeted treatment, creating a new standard in professional hair removal.
Advanced Skin Rejuvenation
BoSidin's sixth-generation photo rejuvenation technology incorporates a three-layer light source to individually penetrate different layers of skin. IPL combines cleansing, rejuvenation, and repair into one single treatment, reducing wrinkles and blemishes and creating firmer, brighter skin.
How to use bosidin hair removal device?
Step 1
Shave your hair in hair removal part.
Step 2
Plug the device and turn on the power.
Step 3
Turn on the machine and select the gear energy position.
Step 4
Adjust to the mode which you want, vertically contact the depilator with the skin.
Step 5
Wear goggles and hit the first time(Without attachment or use bikini magnetic attachment).
Step 6
Configure the corresponding SR head, repair damaged skin (Hit the second time)
Suitable skin color
Suitable hair color