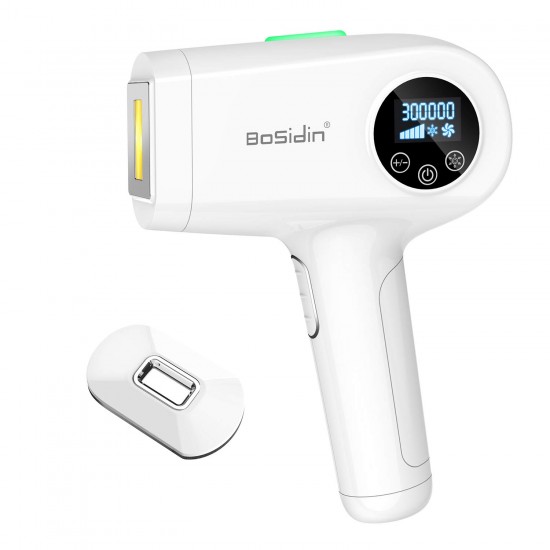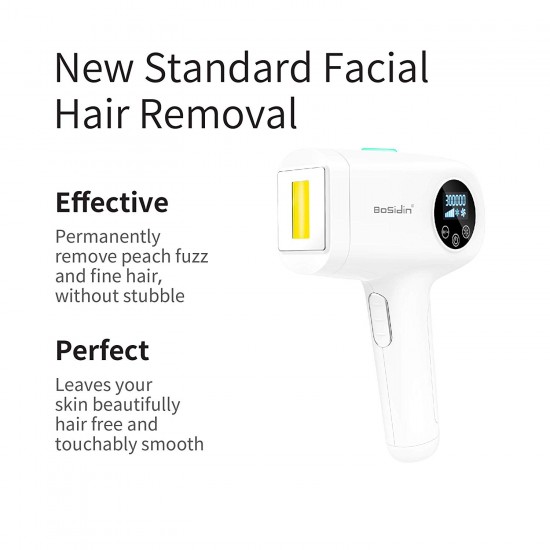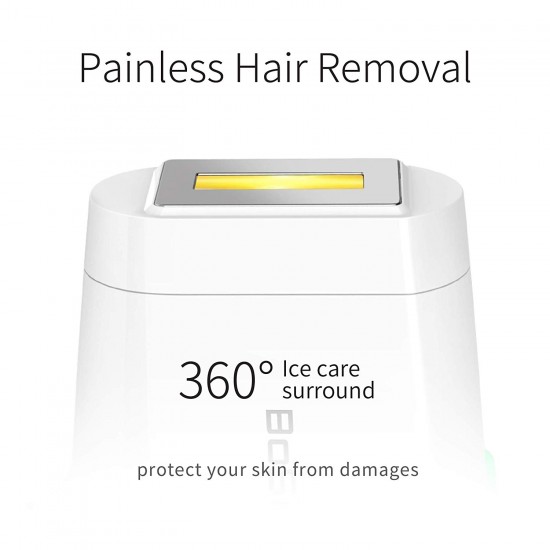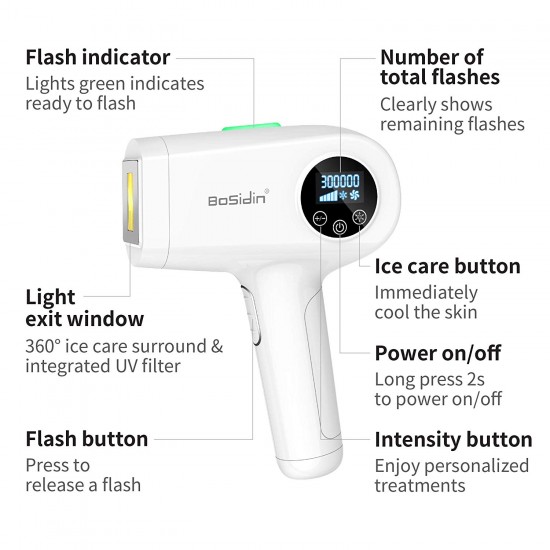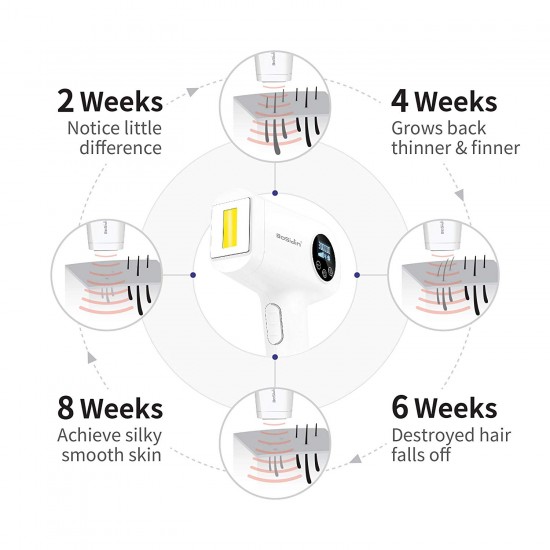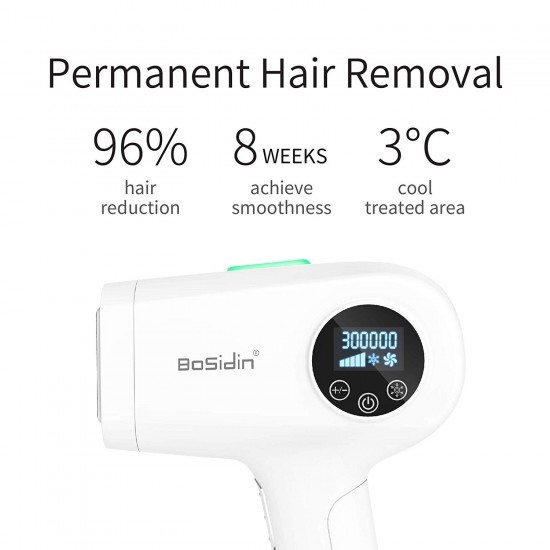 BoSidin Laser Hair Removal with Ice Care Inbuilt Head
Stock:

In Stock

Weight:

500.00g

SKU:

D1172

Ship From:

Dubai

BoSidin
Users will experience amazing results with 96% of hair reduction after 3 treatments.
Safe and effective treatment suitable for arms, underarms, bikini line, legs and female facial hairs.
Developed with customer safety in mind, BoSidin IPL uses the same IPL technology used by dermatologist and clinical professionals.
Five adjustable light energy settings to ensure gentle but effective treatment; You can adjust the level according to the skin area and hair growth.
Enjoy professional-quality hair removal in the privacy and comfortable of your home.
Ground-Breaking Optimal Pulse Technology
The new generation OPT realizes the perfect combination of energy and wavelength, it has the advantages of both laser and IPL. Thus, the energy that penetrates deeply into hair follicles has a qualitative upgrade, and it only has low influence on the skin surface, which truly introduce the medical-beauty experience into your home.
Researches show that OPT eliminates the disadvantages that the sub-pulse energy of IPL and laser gradually weakening, and adopts a uniform way to transmit energy to ensure the effect.
The pulse width of OPT sets as 20 ms that is longer than the TRT of epidermis at 3-10 ms and less than the TRT of hair root at 40-100 ms, which is the optimal pulse-width for hair removal.
OPT adopts a board spectrum pulse with a wavelength from 610 to 1000nm which can make a wider adjustable range of pulse width, so it can long-lasting inhibit hair growth.
Super Constant Energy
Super Constant Energy makes the light continuously deliver steady energy to the treatment area, ensuring each hair follicle receives equalizing energy. Uniform spatial distribution of energy which promise a balanced hair removal and long-lasting silky smooth skin.
360° Surround Cooling Technology
360° Surround Cooling Technology, cooling treatment area rapidly to shrink your pores and give you advanced skin care. 4℃ cooling protective layer will be formed on the skin surface during treatment, which promises gentle and effective even on the most sensitive areas of the body.