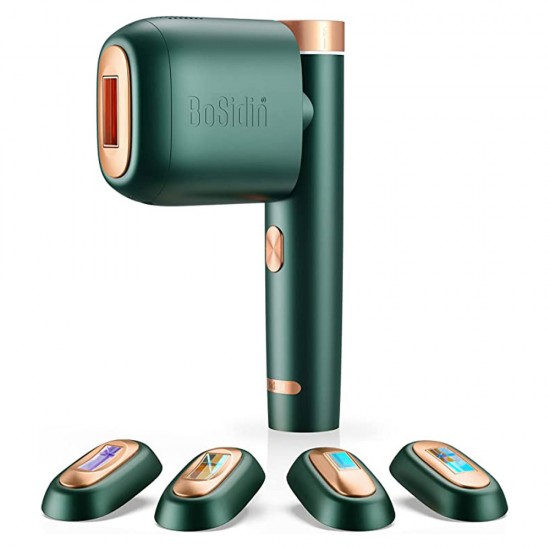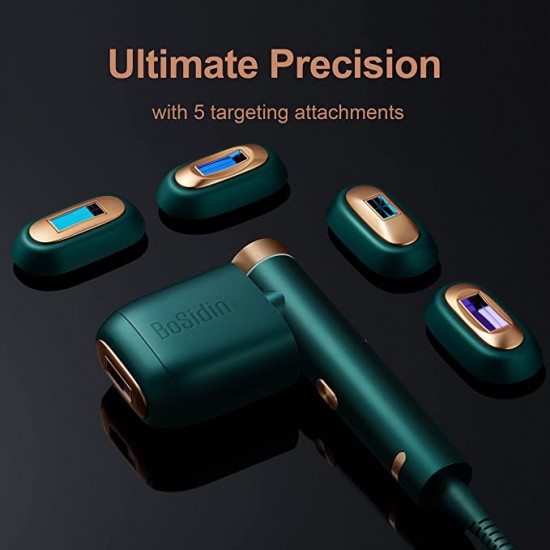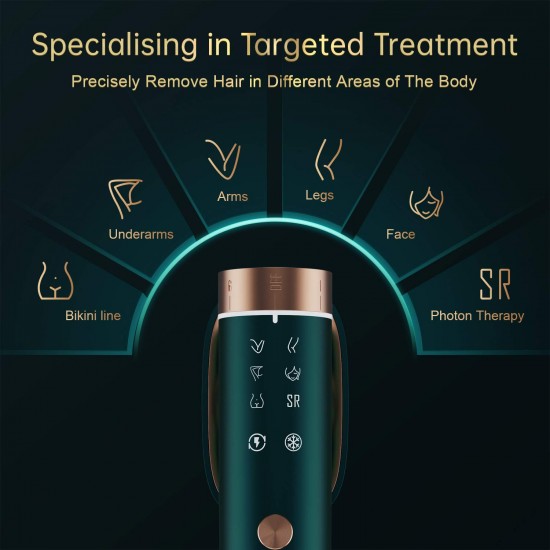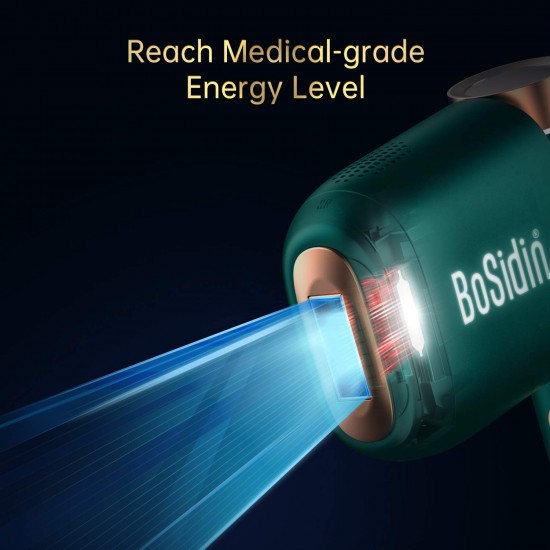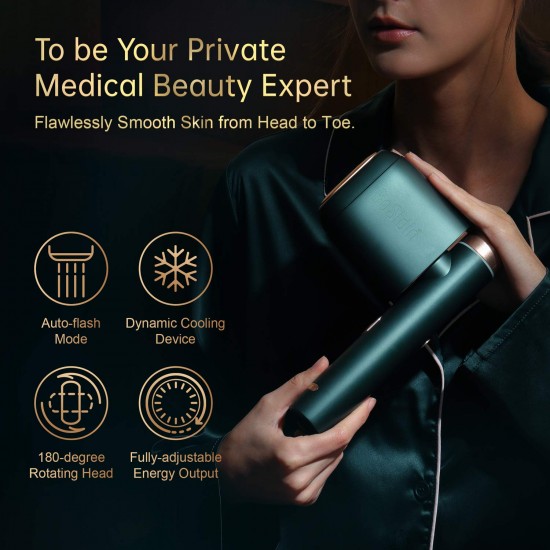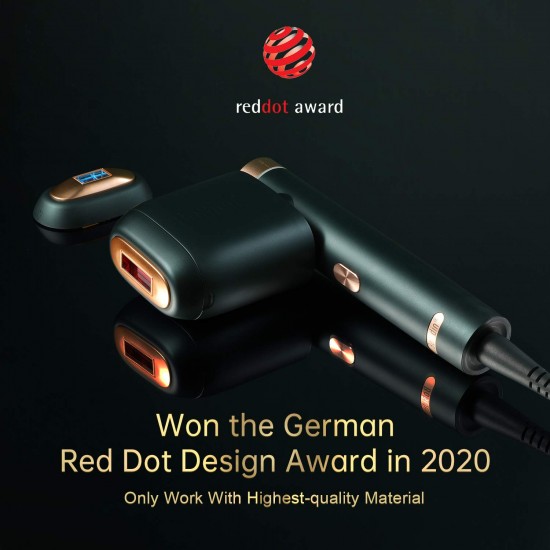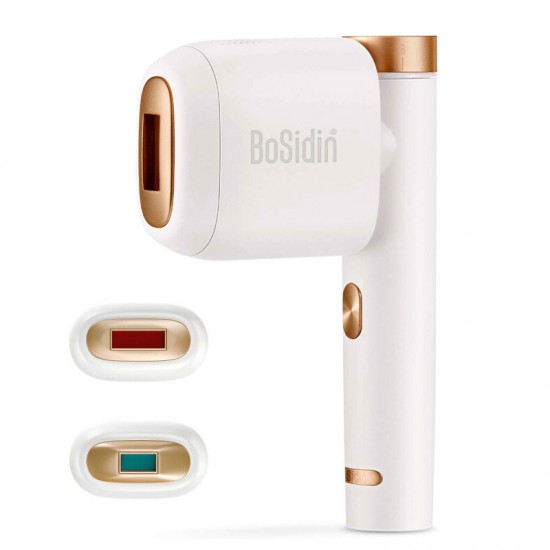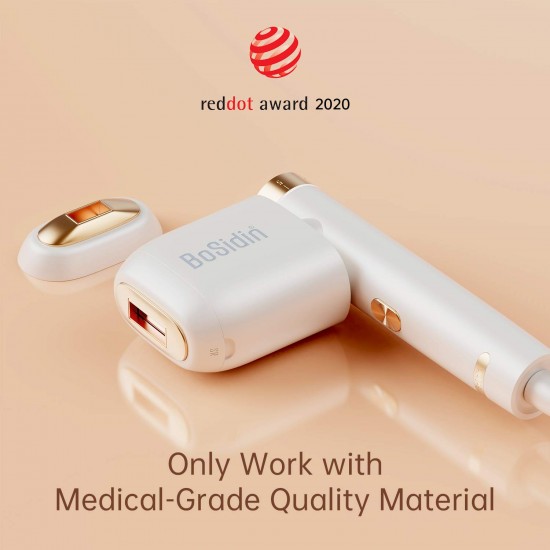 Hot








Bosidin IPL Laser System - At Home Laser Hair Removal
Stock:

In Stock

Weight:

1.80kg

SKU:

D1178G

Ship From:

Dubai

BoSidin
Unlimited Flashes-Longer lasting permanent hair-free results.
5 attachment heads for face, arms, underarms, legs, bikini line.
Dynamic Cooling & Painless, hair removal for women & men.
Best laser hair removal in BoSidin, full body treatment only 10 minutes.
FDA cleared and clinically proven, safe at home laser hair removal.
Best permanent hair removal: Pubic hair, legs, arms, underarm, facial and SR mode.
Advanced OPT hair removal(the benefits of Laser and IPL technology)
BoSidin is the first to introduce medical-grade technologies used in cosmetic centers into at-home hair removal devices. OPT strengthens each effective pulse, giving you the same intensity normally only found in medical hair removal devices. Light strikes follicles deep at the root, easily removing even the toughest hair. By rapidly emitting soft pulses of light, medical-grade continuous pulse technology allows heat to build up at the root and effectively suppress hair regrowth.
BoSidin worked with a team of experts in the field of medical beauty to develop a revolutionary new hair removal system, one that targets and removes hair in each region of the body differently (face, body, arms, underarms, legs, bikini line, etc.). Press the gold button under the same side of these icons and choose the one that suits you.
The original dynamic cooling device precools the skin immediately before hair removal. This make hair removal completely painless, even the most sensitive areas are safe to use. The DCD finally makes hair removal a one-step process - no gels, creams or ice packs needed.
Double function in a single device, designed for the unremitting pursuit of beauty. Device adopted photo rejuvenation light source which emits a three-layer, infrared light to activate collagen, reduce wrinkles and restore skin's elasticity. BoSidin is your best choice of exquisite life, the device won the 2020 German Red Dot Design Award with its luxury appearance and high-quality .
Flexible and convenient ergonomic design with one touch to auto-flash mode brings you the smoothest and fastest operating experience. The precision head can rotates 180 degrees in both directions, help you access difficult-to-reach places. Full-body hair removal as fast as 15 minutes. Please note that we recently update the machine and cancel the LCD screen display, with the high-performance quartz lamps it allows a person to use more than 25 years.
After 8 weeks, enjoy smooth skin. Less laser hair removal cost.
The latest generation of OPT adopts laser and IPL hair removal technology with a perfect blend of energy level and wavelength, penetrate hair follicles, and the easiest at-home experience.
From 1-2nd week(three times a week)
hair grows slowly, reducing by more than 75%
From 3-4th week(once/twice a week)
less hair, dark spots will be reduced
From 4-8th week(once for every week)
best home laser hair removal, 99% will be cleaned.
Improves and Rejuvenates Skin
With BoSidin's system, you can give your face a complete makeover without ever stepping foot in a salon. BoSidin utilizes continuous pulse technology, which is specifically designed to target hair on sensitive parts of the face. It quickly and easily eliminates facial hair without leaving any roots or dark spots, meaning that you instantly see smoother, picture-perfect skin without the headache of waxing or dying. This technology even helps with makeup application. Foundation and powder set more easily and stays longer.
In addition, BoSidin also uses red light rejuvenation to boost collagen production, protect existing collagen and elastin, and reduce wrinkles and fine lines. Its anti-aging effect also means that after a single session, you'll already start to notice glowing, rejuvenated skin, so you can face the world with less worry and more confidence.
How to use bosidin hair removal device?
Step 1
Shave your hair in hair removal part.
Step 2
Plug the device and turn on the power.
Step 3
Turn on the machine and select the gear energy position.
Step 4
Adjust to the mode which you want, vertically contact the depilator with the skin.
Step 5
Wear goggles and hit the first time(Without attachment or use bikini magnetic attachment).
Step 6
Configure the corresponding SR head, repair damaged skin (Hit the second time)
Suitable skin color
Suitable hair color